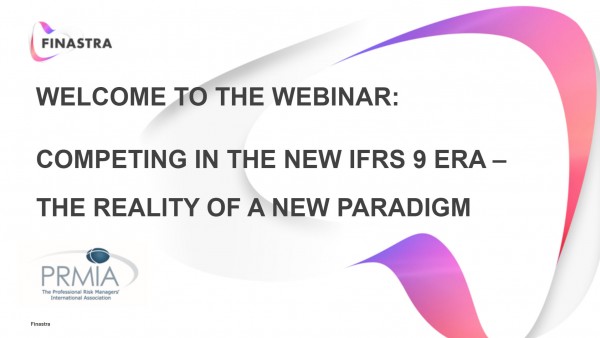 Meeting the IFRS 9 accounting standard deadline of Jan 2018 has been a real challenge in many financial institutions around the world. Those still due to meet the IFRS 9 deadline can benefit from the early learnings of other institutions.
In this webinar, compliance and risk experts will investigate how IFRS 9 will impact the business model and how it can be absorbed by transitioning from a pure compliance project to an automated and eventually performance-optimized innovation strategy.    
What are the wider organizational and commercial impacts beyond the new accounting practice?
How can these impacts be absorbed or turned into an advantage?
How does technology have to evolve to help towards a more digitization and an organisation-wide credit risk culture?
Which key considerations should be taken into account when evolving front-to-back credit strategies?
Moderators:
Arnaud Picut, Global Head of Risk Practice, Finastra
Alexey Antonov, Head of Capital Markets and Risk Management Technology Practice, Neoflex
Nick Carpenter, Head of Enterprise Risk Management, Habib Bank London
Marcus Cree, Risk Specialist, Finastra