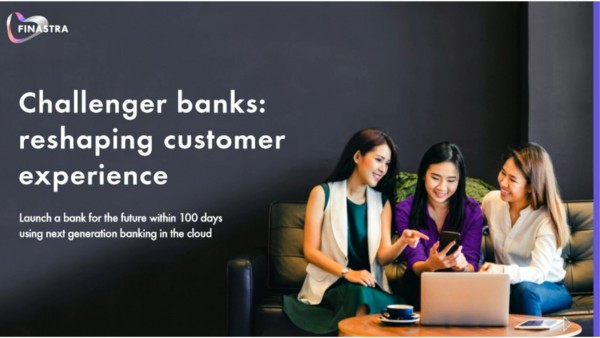 Banking is experiencing a major shift, driven by seismic technology and market changes. Challenger banks are disrupting traditional banking models, rapidly making inroads into the sector's profits by offering agile, digitalized alternatives.
Learn from the leading experts from Finastra, KPMG, KapronAsia and TONIK, the first Challenger Bank in the Philippines discussing the journey towards digitalization and debating on key topics including:
What's driving demand for digital-first customer engagement?
Why Open Banking is the new de-facto standard for banks globally and it's driving demand for cloud-based solutions?
What does the 'new-normal' looks like?
Why the only way is Cloud
How Finastra can help launch a bank of the future in 100 days
Q&A from the audience
Speakers: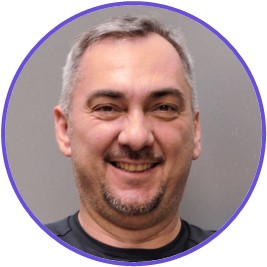 Greg Krasnov
Founder & CEO
TONIK
Greg Krasnov is the Founder & CEO of TONIK (www.tonikbank.com), a transformative digital bank on a mission to revolutionize the way money works in Southeast Asia. Greg is also the Founder & Chairman of FORUM (www.forum-cap.com), the leading fintech venture builder in Southeast Asia, whose track record includes co-ideating and seeding such market leading companies as CredoLab, AsiaCollect, Asiakredit, SolarHome, TONIK, and Homsters.
Global citizen: lived in 8 countries, done business in 40+, fluent in 3 languages, dabble in 4 others.
Prior to TONIK and FORUM, Greg founded, built and sold for over $150M one of the top Private Equity-backed success stories in Consumer Lending in Eastern Europe, Platinum Bank (Ukraine). He started his career with 10 years in Private Equity in Western and Central Europe.
Chia Tek Yew
Head of Financial Services Advisory
KPMG Singapore
Tek Yew is Head of KPMG in Singapore's Financial Services Advisory practice, where he leads engagements with clients on areas such as digital transformation and customer growth strategies.
Prior to KPMG, Tek Yew set up a venture accelerator programme which incubated technology start-ups during the dotcom era, and headed the financial services practice across Greater China and South East Asia for another Big 4 firm. He also held roles of Vice President / Head of Hewlett Packard's (HP) Consulting & Integration business across Asia Pacific, where he was responsible for HP's innovation center in Singapore.
In 2014, Tek Yew became Executive Director of Majuven, a venture capital firm in Singapore which invests in high growth Asian technology companies and today, remains as a Venture Partner there to assist in mentoring some of their start-ups. Majuven focuses on Sustainability Technology, Medtech and Digital Disruption.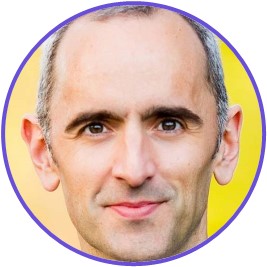 Zennon Kapron
Founder & Managing Director
Kapronasia
Zennon is the Founder and Director of Kapronasia, one of Asia's leading providers of consulting services focusing on the fintech industry. Zennon has been involved in financial technology for over 20 years and covers all topics fintech and blockchain. Before Kapronasia, Zennon was the Global Banking Industry Manager for Intel based out of Shanghai, China and, prior to Intel, was the CIO for Citigroup Portugal. Zennon has testified in front of the U.S. Congress on issues of China fintech and is the author of 'Chomping at the Bitcoin: The History and Future of Bitcoin in China' published by Penguin. He holds a B.S. in Computer Science from Syracuse University and an MBA from INSEAD.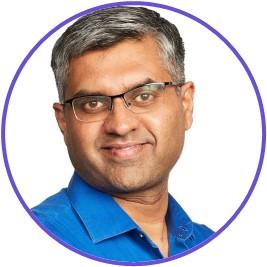 Anand Subbaraman
General Manager for Retail Banking Solutions
Finastra
Anand Subbaraman is the General Manager for Retail Banking Solutions at Finastra. In this role he is responsible for product vision, strategy, and delivery of our Core and Digital banking solutions including Essence, Equation, Midas, Phoenix International and Digital Channels.
Anand joined Finastra in 2018. Prior to that, Anand was with Oracle for 19 years, when he worked in a wide variety of roles across product management, engineering and strategy covering applications and technology domains. Anand has also worked as a strategy consultant and at a financial services start-up. Anand has an MBA from IIM, Ahmedabad and a Bachelors in Engineering from NIT Trichy both in India.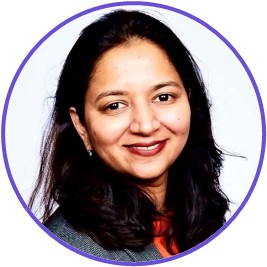 Shweta Jain
Director Retail banking Cloud Services and Digital Strategy
Finastra
Shweta heads the Product Strategy for Challenger banks with key focus on Digital and Cloud proposition. She has more than 15 years of experience working for Banks and Financial Services companies and is based in Hong Kong. She has been with Finastra for the last seven years, and her earlier stints were with ICICI Bank and iGate.