Stay ahead of the curve with leadership, governance and orchestration
Dedicated team of experts
You will partner with a dedicated, Customer Engagement Lead who will collaborate and engage with teams across Finastra to help you achieve your business outcomes.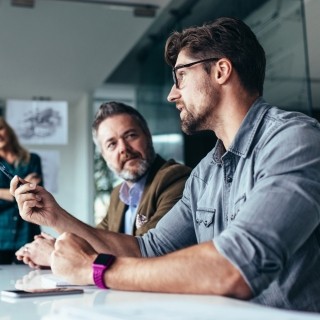 Holistic support
Our experts will perform a functional review of your institution to uncover roadblocks, pain points and growth plans, enabling you to be more competitive.
Flexible engagements
We partner with you to design and execute on a success plan, focused on your strategic priorities, through a wide range of flexible packaged services.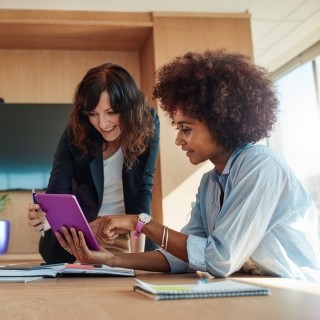 Proactive planning
Our continuous engagement drives a proactive approach to your success as we help you fully optimize your Finastra solutions.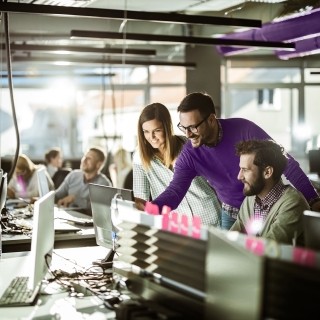 A comprehensive portfolio of continuous engagement packages
High-touch personal coordination
Our Customer Engagement Lead will assist you in implementing multiple or multi-phased projects through a structured, long-term plan
Premium upgrade services
Increase agility and optimize TCO through best practice upgrades delivered smoothly with minimal disruption
Open concept consulting
Streamline and automate your processes with an optimally configured solution
Release management assistance
Expert assistance with implementing new features of your Finastra solutions as they are updated
Technical health check
Ensure that your solution is optimally configured, and you are using its capabilities to the maximum
API consulting
Efficient deployment and use of APIs between your on-premise solution and FusionFabric.cloud platform
Personalized training
Engage and empower your people through comprehensive and flexible Knowledge Services training
Preferred Active Support
Drive operational excellence from your Finastra solution through a proactive support model
Hear from our customers
National Bank of Commerce enhances its customers' user experience with Finastra's High-value Services
Speak to our experts
We'd like to learn more about your goals and challenges, and share the value of embracing our high-value services to help accelerate your transformation journey.
Form 1497 (NACM High-value Services)