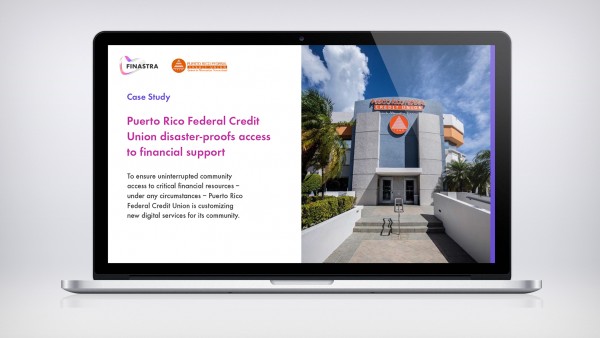 On an island where natural disasters frequently impede access to financial resources, Puerto Rico Federal Credit Union is developing new virtual services to ensure members always have support.
Access the case study to learn how Puerto Rico Federal Credit Union is building resiliency with Fusion Digital Banking as the foundation for delivering its new digital services.
With the services we've built on Finastra's platforms, everyday our credit union empowers members to reach their financial goals and lead better lives. I really love what we're able to do for our community, it rarely feels like work.
---
You might also be interested in