Lending strategy built on digital innovation and focused on the moments that matter.
Life is full of moments. The moment the dream house is finally found. The moment a new business owner flips the sign to 'Open' for the very first time. For the moment a daughter turns sixteen and suddenly…the family needs a new car. As your customers and members rely on you to provide them guidance and financial solutions that support these moments, you can rely on us.
Our lending solutions let the moments that matter most shine. Eliminate the stress for both your borrower and your lending team by leveraging digital innovation as part of your plan so you can help your borrowers achieve their goals for today and tomorrow. From application to closing, make the lending process simple and straightforward with purposeful tools designed with the borrower in mind.
Reimagine the possibilities in lending
 

Integrated solutions for a seamless end-to-end lending approach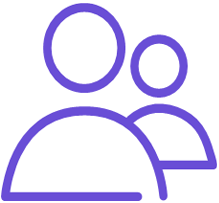 Attract new borrowers and keep them coming back with an efficient, easy to navigate lending solutions

Increase profitability with stronger portfolios and reduced internal expenses
 
Communities built on lending strength
From business banking to home lending,
we have you covered.
Let's talk lending
We like to think differently and hope you do too. Join in the conversation with some of our latest thoughts on the lending industry.
What questions can we answer for you?