Mission statement
Finastra places the principles of Environment, Social & Governance (ESG) and our business mantra of 'doing well by doing good' at the heart of our OPEN and inclusive culture. Our corporate purpose is to orchestrate the sustainable financial empowerment of every single person on the planet through the collaborative power of our technology, diverse talent and ecosystem.
This strategic approach and vision for ESG was formed at the inception of Finastra through our corporate social responsibility (CSR) strategy, which we launched in 2018. Our dedicated ESG team, which includes many members of our Executive Leadership Team, recognize the role all of our stakeholders play in the pursuit of our objectives to improve the wellbeing of our employees, customers, partners, society and the environment in which we operate.
With our CSR foundations and ESG framework and ambition we have created a platform for positive social and environmental impact through philanthropy, education, job creation, economic growth and innovation.
ESG embedded into our purpose
Finastra was created to provide the mission-critical enterprise software to underpin the quality, availability and affordability of financial services for all.
Our governing purpose has not wavered since then, as we seek to unlock the potential of people, businesses and communities through open, inclusive and sustainable finance.
Adoption of Stakeholder Capitalism framework
To ensure consistency between our external impact goals and internal ESG performance, Finastra has adopted the World Economic Forum's Stakeholder Capitalism framework, which defines 21 core metrics across the pillars of planet, people, prosperity and principles of governance. This helps to evaluate a company's contributions to support the UN Sustainable Development Goals (SDGs) in a consistent manner.
In addition, Finastra has made considerable investments into the development of ESG-focused solutions such as ICCxTradeComm, Trust Machine and Total Community Lending. These solutions are available to all our customers via our Collaborative ESG program as we pursue the UN SDGs and the objectives of our external ESG impact pillars of financial inclusion, social equity and our environment mission.
Financial inclusion
Our financial inclusion pillar and programs endeavor to help all people everywhere to have affordable access to financial services to help them unlock their potential and achieve financial independence. This mission is delivered through three initiatives: financial literacy for all, banking the unbanked and MSME funding.
Financial inclusion initiatives
Financial literacy for all
Financial education needs to be in place before access to financial services is provided. This ensures that people understand how financial services work and how they can serve them best in the pursuit of their ambitions to lead better lives. Finastra is dedicated to improving financial literacy rates globally for people of all ages through our programs, particularly for unbanked and underserved populations.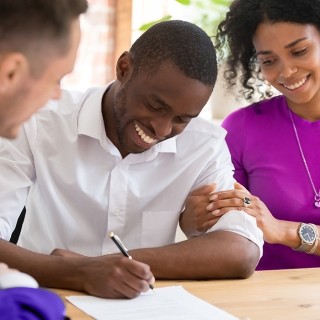 Banking the unbanked
Approximately 1.7bn people are unbanked globally. To address this, Finastra collaborates with our customers worldwide to provide affordable access to financial services for the unbanked and underbanked such as payments and loans to improve people's lives. This can be achieved by simply sending money securely and avoiding the need, risk and cost of carrying cash, as well as being able to buy their own home or gaining access to capital to start new business ventures.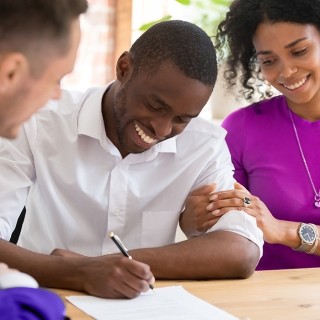 MSME funding
By enabling micro- small- and medium-sized enterprises (MSMEs) to grow and scale through affordable access to capital, our MSME funding programs, such as the Trust Machine, contribute to reducing the USD 5 trillion global MSME funding gap via our lending solutions that our customers and microfinance partners run. This enables global economic growth through job creation, innovation and higher tax revenues for governments to invest in public services and infrastructure to alleviate poverty, which is the number one sustainable development goal defined by the United Nations.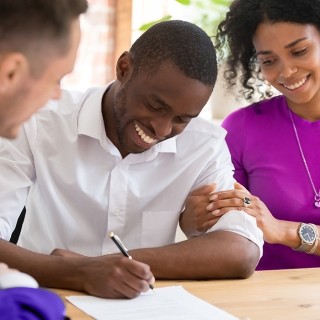 Social equity initiatives
Investment in youth
As a leading fintech, we invest in young people globally to help prepare them for a future where both technology and financial services play key roles in their lives, working environment and our society. We achieve this through our Hour of Code program with code.org and partnerships with social mobility charities, where we provide mentoring and internship opportunities. Finastra also supports investments in child health, education and safety that help our youth to thrive.
Diversity, Equity & Inclusion (DE&I)
Finastra is committed to leading in employee diversity and equality across gender, race, age, ethnicity, sexual orientation and socio-economic background. We believe this is a vital component for the long-term success of our company and importantly, helps us to reflect the views, beliefs and cultures of all our stakeholders. As a result, many of our ESG investments and philanthropic grants have a DE&I focus to help accelerate the fight for social equity worldwide.
Tech for good
Finastra collaborates with customers, partners and other stakeholders to help bring innovative solutions to market that help people, businesses and communities unlock their potential. These could be financial applications that are developed on our FusionFabric.cloud platform, or standalone technologies that help create a positive social or environmental impact. Through our ESG volunteering programs, our R&D teams offer mentoring and coaching to developers, while our go-to-market teams provide access to our customers and partners to help developers understand financial problems that require solutions.
Environment mission
Finastra is acutely aware of its responsibility to minimize our impact on the environment together with our ability to reduce emissions in the financial services sector as an established fintech. This mission is delivered through three initiatives: carbon neutral Finastra by 2030, customer carbon footprint reduction and our sustainability agenda.
Environment mission initiatives
Carbon neutral Finastra by 2030
Finastra is constantly working to reduce emissions as a business, with a goal to be completely carbon neutral by 2030. To achieve this objective, Finastra has environmental corporate programs that focus on managing air travel, providing accessible audio visual conferencing facilities and managing energy consumption. Our employees also volunteer to support our ESG carbon offsetting programs, which includes Planting Trees With Purpose, to improve air quality, reduce global warming and prevent flooding in our communities.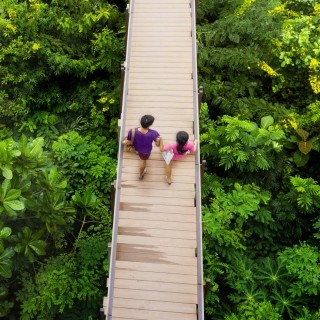 Customer carbon footprint reduction
Finastra creates and deploys financial technology that helps reduce the carbon footprint of our global customer base. Whether it's through the reduction of employee travel, paper consumption or energy that our solutions enable through the digitization and automation of banking processes, the digitalization of financial services through online banking or moving our customers to energy-efficient cloud platforms, we are committed to reducing emissions within our sector in collaboration with our customers and partners.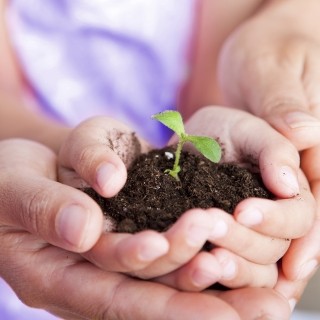 Sustainability agenda
Finastra is keenly interested in supporting and partnering with organizations working in the areas of conservation and sustainability. We have established an ESG and Sustainability Executive Committee to deliver this agenda across the company, which is led by our Chief Executive Officer and Chief People and Places Officer, as well as several members of the Finastra Leadership Team.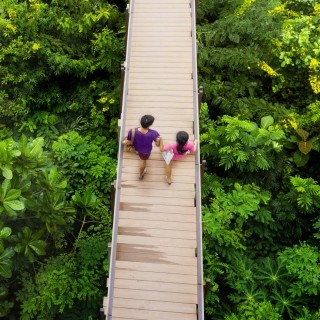 Find out more about our ESG people and programs
Contact us to find out more