Stay ahead of regulatory headaches with comprehensive compliance coverage.
Siloed compliance systems, disparate risk reporting, and tunnel vision decision-making are no more. Holistic compliance management and risk oversight is the only way forward. Modernized compliance departments have an expanded role of compliance and need transparency of risk reporting and monitoring.
Community banks and credit unions are constantly looking for the best ways to improve operational efficiency, monitor and control risk and achieve a sustainable competitive advantage. At Finastra, our goal is to help you detect, manage and prevent risk more effectively.
Modernized compliance management
 

Stay ahead of regulations with up-to-date industry news and robust regulatory information at your fingertips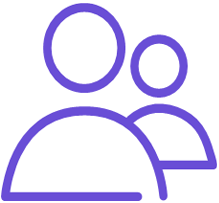 Give your customers confidence that all regulatory and compliance needs are being monitored and addressed

Reduce risk & increase profitability with automated regulatory monitoring, reporting, streamlined processes, and consistent risk data
Communities are built on trust
Is your compliance, risk management and data privacy trustworthy?
We have you covered.
Let's talk risk
Risks and regulations are always in flux. Let's talk about some our latest thoughts on the compliance industry.
What questions can we answer for you?