Connected, integrated, innovative and data-driven approach –
Are you evolving today for the digital corporate treasury ecosystems of tomorrow?
 
The emergence of digital ecosystems has been one of most transformative developments of recent years within financial services. With new players entering the digital treasury ecosystem and the priorities of the corporate customer changing, banks must adapt their business model, emerging into an end-to-end service provider.
The IDC Global Corporate Treasury Survey 2019, in partnership with Finastra, uncovers the current and future state of treasury ecosystems, proposing various roadmaps for banks to stay ahead of the curve.
New research from IDC suggests the
key current priorities for corporate treasurers are: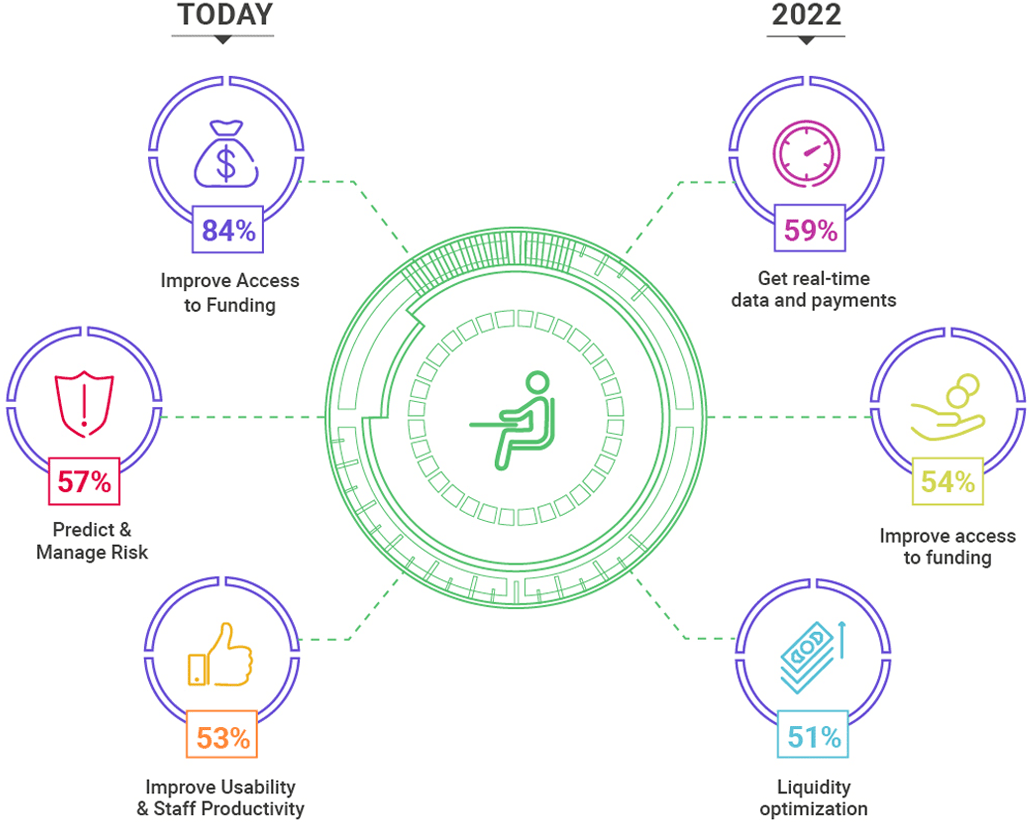 Source: IDC Global Corporate Treasury Survey, 2019.
But priorities are shifting...
 
Providing new value-added services
47% of corporate treasurers see opportunities for banks to improve their product offerings to provide more innovative solutions – beyond the traditional services. APIs and cloud-based solutions will be critical for banks to deliver these solutions. Therefore, creating a comprehensive open banking strategy will allow banks to deliver Business Process as a Service propositions – leveraging their IP, data, operations, license and technology capabilities.
What's your future role in the ecosystem?
Determine your future role and boost your position. Register your interest to receive a white paper where we propose several roadmaps outlining the essential building blocks to achieve excellency – regardless of the size of your bank.
Corporate Banking APIs
 
Are you ready to deliver the next generation standard of customer service?
Corporate Banking Market Scape – Beyond 2020
Are you aligning your business goals to your clients needs in 2020 and the future?