A digital banking strategy, specifically tailored to meet your market needs. So you can be there for them, anytime, anywhere.
Life is different for everyone. But, it doesn't stop after 5:00 pm. Neither should your access to your account holders.
Your digital branch is your most visible branch. Shouldn't it be the most the most impactful?
That's why we have built tailored digital banking solutions that let you connect with your account holders, on their time. Meet specific needs. Become the trusted advisor that's there when they need you most. Make an impact with 24/7 access to account information, transactions, account opening, and so much more.
Welcome to the digital transformation
 

Differentiate through open APIs and a robust fintech ecosystem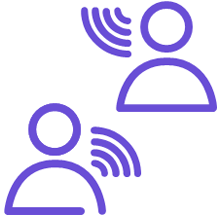 Connect with your account holders anytime, anywhere

Tailor your experience to meet account holders' unique needs with real data
Stand out with your digital banking
From retail banking to business banking, new account
opening to your back office.
We have you covered.
Let's talk digital
We like to think differently and hope you do, too. Join in the conversation.
What questions can we answer for you?