With each product, transaction, and experience, your community bank or credit union touches a life. Finastra is a part of your journey.
The business of banking is often narrowed down into a stereotype of money movement and holding, but in reality, it's much more. It's about providing opportunities that affect lives … from buying that new car or home to paying for college, saving for retirement to building a business, even making sure that a trip to the grocery store is a seamless transaction.
Banking touches thousands of lives, both directly and indirectly. Strengthen your role and long-term relationships in your community with thoughtful technology.
We have you covered.
How many people do we reach together?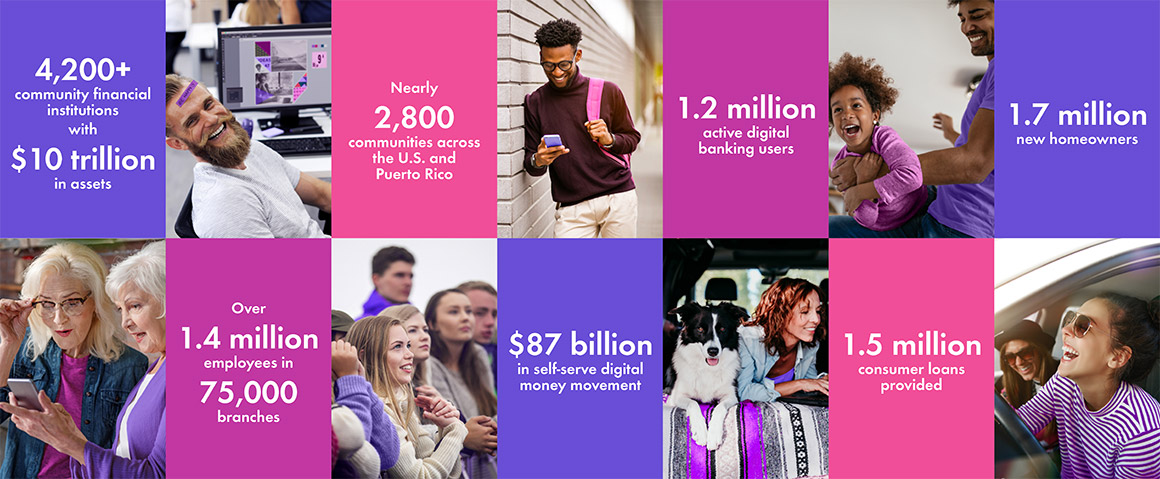 Focusing on employees, account holders, and the community
We like to think differently and hope you do, too. Join in the conversation.
Grab a cup of coffee, sit back, and grab some Take Out
Short interviews with industry and Finastra leaders on various topics.
What questions can we answer for you?