In the era of Fintech and digital disruption, where technology has increasingly brought convenience to consumers, the banking sector is in an arena where it either competes or collaborates with new players to bring more value. Financial institutions that are investing in real-time technology will prioritize a one-of-a-kind experience.
Financial institutions that have a clear digital and innovation strategy will distinguish themselves from the rest.
Now in its fifth year, the Finastra Universe conference is a global executive event series focusing on Fintech and the future of financial services. This event draws together global and regional experts to explore the growing impact of technology on the banking sector and the challenges facing financial institutions as they accelerate their transformation into strategically-focused, technologically-adept and operationally-agile organizations.
Finastra Universe New York 2019 Highlights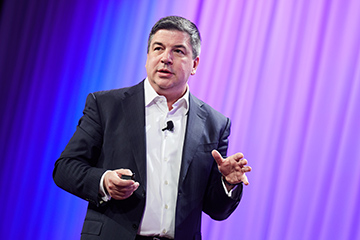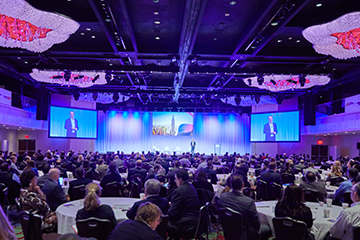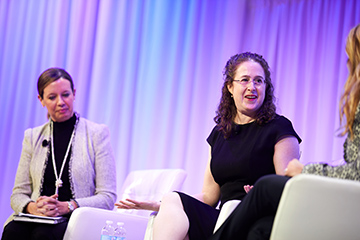 Why Attend Finastra Universe?
Develop your competitive strategy by exploring the short and long-term trends shaping the future of technology in the financial industry
Gain insights into the latest technologies in regional and global banking, and learn how they will impact you, your competition, and your customers or members
Explore how to build new internal efficiencies and improve the customer or member experience, with sessions dedicated to AI, robotics, and automation among others
Network with your peers, building new connections with the region's technological pioneers and leaders
A snapshot of Finastra Universe New York 2019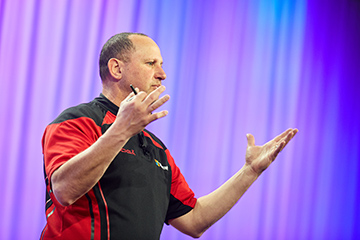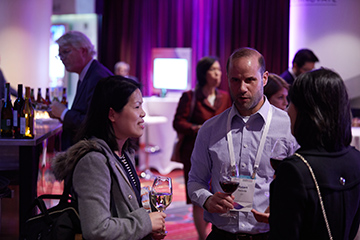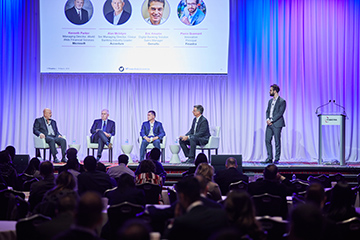 ---
At-a-Glance: Wednesday, March 4, 2020
8:00 - 9:30 am 
Registration and Networking
 
START
 
PLENARY
9:30 - 9:50 
Welcome to the 5th Annual Finastra Universe
9:50 - 10:15
The Future of Finance is Open
Customer experience at the heart of digital transformation
- Enabling innovation through an open platform
- The open paradigm: Connected ecosystems, data, experiences and markets
10:15 - 10:40 
Platformification: Taking Your Bank to the Next Level
10:40 - 11:15 
Coffee-break, Networking
11:15 - 11:40 
Platform Reality: Transforming with Agility and Speed
11:40 - 12:00
Innovate @ Speed - the Next Steps
12:00 - 1:30 pm
LUNCH
 
OPEN FORUM SESSIONS
 
A
B
C
1:30 - 2:10
Readiness: Lending after LIBOR
Harnessing the power of FusionFabric.cloud; with Fintech Q&A
Design thinking in action - human centered approaches to tackle customer problems
2:20 - 3:00
Major trends in banking treasury
Payments in the cloud
Explore our Upgrade Packages with Fusion Advance
3:00 - 3:30
Coffee-break, Networking
3:30 - 4:10
Syndicated Lending -Time for change
Digital Transformation Across Payments
Transitioning to Managed Services for Capital Markets, Lending and Global Payments
4:20 - 5:00
Getting smarter about risk management
Digital leadership - discover the latest advances in cloud, data analytics, artificial intelligence and machine learning
Fusion Assure - Leveraging our Partner Ecosystem to Support Customer Project Success
 
PLENARY
5:10 - 5:50
Keynote Presentation
5:50 - 6:00
Closing Remarks
6:00
Networking Cocktail Reception
---
Become a sponsor
Link with over 350 Senior Decision Makers
Finastra welcomes its strategic partners to benefit from this high-profile platform by unveiling your solutions and expertise and gives you the opportunity to showcase your solutions to decision makers from financial institutions across the Americas.
Here's how we can help you as our strategic partner:
Align your brand with ours by highlighting your expertise through tailored, thought-leadership experiences
Secure face-to-face time with new and existing prospects through branded event presence and extensive networking
Network and develop new business connections with hard-to-reach decision makers and business leaders from the banking sector
For a look at the available sponsorships download the opportunities brochure here. For more information about becoming a sponsor please contact FinUNYC@finastra.com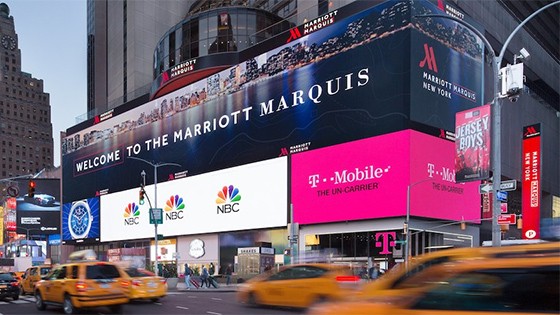 Marriott Marquis, Times Square
1535 Broadway
New York, New York
10036
Map
Discounted rate of $279 for March 3-4, 2020, is available until February 11, 2020.
---