Orchestrating transformation and digitalization
To succeed in the highly competitive market for lending and corporate banking, financial institutions must leverage the combined knowledge of product, front-office, operations, and technology experts to build the most successful team. Our latest research in collaboration with East & Partners, covers both the global enterprise and North American community markets. We've interviewed a wide range of c-suite banking executives to bring you a winning formula that can help your bank stay ahead of the digitalization race.
393
NACM financial institutions interviews conducted in the US
783
Enterprise bank interviews conducted globally
Find out more about:
The state of digitalization
Where banks are on their digital journeys
Considering ESG
Scale of the opportunity and how far banks have progressed
First mover digitalization
Orchestrating investment plays
Where banks are investing
The tactical blueprint for efficient innovation and better business outcomes
How to reduce implementation times
20%
ROI target set by banks for investment in digital transformation
The digitalization race
Financial institutions claim that 47.3% of their customer-facing processes have been digitalized, however, many acknowledge that they have yet to fully embark on their digital transformation journey. In response, banks are strategically investing an average of $388 million USD in digital transformation, with a projected ROI (return on investment) of 20%.
Fintech solutions to unleash your potential

Winning at compliance
One of the most difficult obstacles for banks to overcome as they continue to embrace digital transformation is regional variations in legal and compliance regimes. When incorporating fintech solutions into their product offerings, interoperability, financial restrictions, and upgrading legacy systems all present significant challenges. At Finastra are committed to offering solutions that remove these barriers in your digitalization journey.

Hit your cost saving goals
Our recent survey revealed that the motivations for integrating fintech solutions go beyond just cost reduction and encompass a range of issues across various functions. Furthermore, it's encouraging to see that financial institutions have high expectations for the return on investment, with the majority anticipating a 20% ROI in the first year following implementation.

Streamlined game plan
Fintechs can support banks to overcome barriers by providing a platform that integrates seamlessly with third-party apps and services, allowing banks to develop and implement solutions on a large scale while still preserving an orchestrated approach that streamlines operations and offers real time insights.
The ESG Agenda:
With a significant 75.6% of banks expressing plans to enhance their exposure to ESG in the next 12 to 18 months, environmental, social, and governance (ESG) factors have emerged as a key priority for banks. Banks are allocating over a quarter of their marketing budgets to ESG-related projects in order to achieve these promises.
Learn how banks are adapting to a new age of sustainability-linked finance.
75.6%
of banks are increasing their green lending exposure
25.9%
Marketing budget invested on ESG
Insights and best practices
Build a formula to win
In order to keep up with changing customer expectations in the global banking sector, banks must adopt technology solutions. According to a survey by Finastra and East & Partners, banks will be able to give customers better experiences if operations are digitalized, data is standardized, and a platform approach is used with open APIs. The survey also revealed that digitization progress is more likely to be behind schedule than ahead of schedule. To achieve digitization and straight-through processing goals, banks plan to connect with an average of three fintechs or service providers within the next 18 months. Learn how banks can use technology to enhance client experiences and accomplish their digitization goals by reading the insightful survey results from Finastra and East & Partners.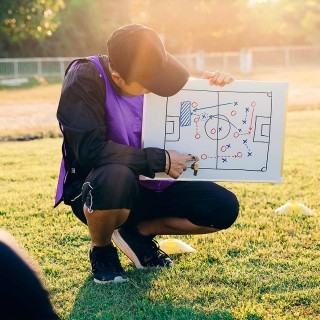 The new playbook for financial institutions in North American Community Markets
Learn how investing in open banking systems which allow seamless integration with third-party fintechs offering solutions for regulatory compliance or ESG reporting can help North American Community Markets (NACM) banks accelerate their digitization journey. Only 13% of NACM banks with 393 Heads of Coverage and Relationships have automated client onboarding, and only 6% of banks have automated their loan servicing process, according to a survey by Finastra and East & Partners. By collaborating with fintechs, banks can gain access to the newest developments and technologies and take advantage of their knowledge in particular fields like data analytics, AI, and blockchain, which will make the financial services sector more productive and efficient.
Scaling the ESG opportunity
Banks can overcome the difficulties involved in creating ESG strategies and developing innovative products and services by collaborating with fintechs. Many corporate banks are still developing their ESG strategies, with lowering carbon emissions being their main objective, according to recent research. Banks must work with fintechs to deliver ESG-specific products, develop precise modelling and insights, and facilitate more informed decision-making in order to meet the growing demand for ESG-related lending in corporate banking. Discover how fintech collaborations and cutting-edge technology are promoting the expansion of ESG-related lending in corporate banking and about the opportunities and challenges that lie ahead in this fascinating and quickly developing industry.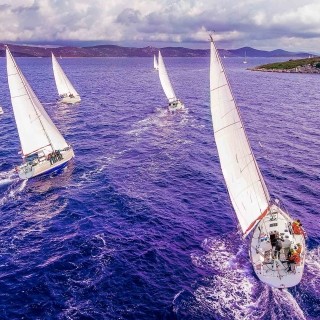 Connect with us to learn more about how to lead in the digitalization marathon