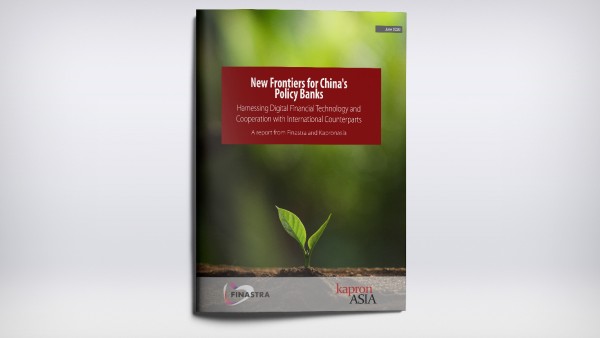 One of the paramount challenges for banks in the 21st century is ensuring that their technology infrastructure is optimized to support their core business.
For Chinese policy banks, which are venturing into different kinds of sovereign lending, and syndicated loans in particular, certain bottlenecks exist that can be more effectively surmounted by adopting distributed ledger technology (DLT) and artificial intelligence (AI).
Finastra and Kapronasia have come together to showcase how harnessing new technologies can enhance project finance work, while looking at how cooperation with global counterparts can accelerate results.
In an age impacted by a global pandemic, find out more about how incorporating innovation as well as considering international best practice can help China's policy banks enhance their standing on the global stage by downloading our paper.
---
You might also be interested in