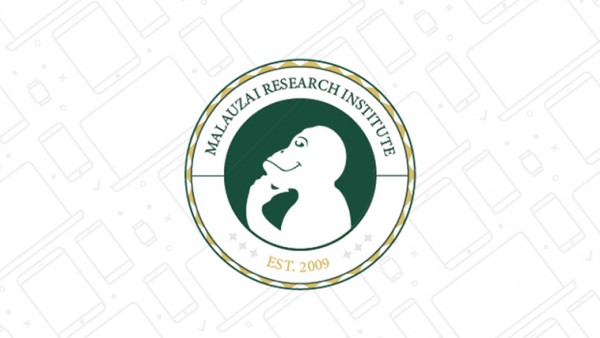 Malauzai Software, a leader in mobile banking, today released data from the Monkey Insights service, reporting key trends in mobile banking application usage for July, 2013. The study is based on July data for more than 108 banks and credit unions, encompassing 1.4 million logins from 107 thousand active mobile banking users.
Mobile Platforms – Mobile Banking Engagement & Enrollment Update
Mobile end-user engagement continued to strengthen in July. For the numbers below, we measure engagement and enrollment using two key characteristics. First, we look only at active usage, or those end-users who have used the mobile banking SmartApp in the past 90 days. Second, the statistics are studied relative to the entire customer or member base of the banks and CUs. We do NOT track mobile as a percentage of Internet banking as mobile banking is a stand-alone channel.
Monthly growth in active end-users is strong
For banks and credit unions who have been live a minimum of 12 months, the average month-over-month growth rate is 4.19 percent. The best in class number is 11.56 percent with several banks and CUs topping 10 percent. Organic growth is strong and can be attributed to the general growth of mobile SmartPhone handsets as well as these financial institutions making mobile part of all of their marketing campaigns. Putting the Apple App Store and Google Play icons on all marketing materials is a powerful tool to raise awareness.
Customers/members are flocking to the channel
Best in class banks and CUs are reporting between 37 percent and 39 percent of their total households or deposit accounts are using the mobile banking SmartApp. The average is between 17 percent and 21 percent. Between 12 percent and 15 percent of households registered on the application within 60 days of launching the SmartApp.
End-users are engaged
72.5 percent of end-users who register for mobile banking use the SmartApp within a 90 day period and they stay active. The numbers vary for Apple and Android as Apple end-users are at 73.09 percent and Android end-users are at 69.70 percent. If you look at year-to-date usage, the number of active end-users jumps to 92 percent of registered users.
iOS devices dominate
Counter to expectations, 66 percent of all registered end-users are on the iOS platform. Yes, there are many more Android devices out there in the market, but clearly a majority of mobile banking end-users are on iOS devices.
Android sessions – middle of the night
The only time there are more Android end-users using mobile banking than iOS end-users is between 2 a.m. and 3 a.m. This is one of many indicators that Android end-users are different. Could they be younger? Not sure, but they sure are up in the middle of the night!
Session engagement is up
Mobile banking SmartApp users log in an average of 3.7 times per week with an average session duration of 1 minute 14 seconds. This is up from a year ago where the average was 3.15 sessions per week and 1 minute 5 second sessions. Android sessions are longer, averaging 1 minute 46 seconds.
---
You might also be interested in