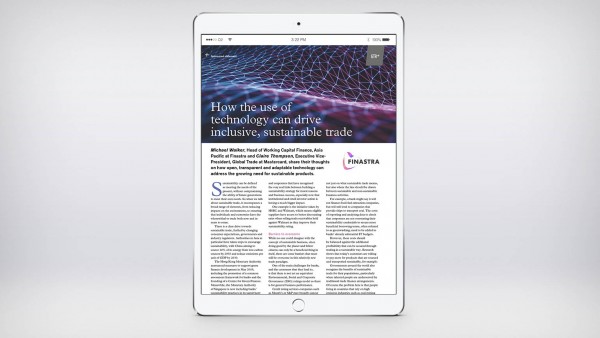 There is a clear drive towards sustainable trade, fuelled by changing consumer expectations, governments and industry regulators. Authorities in Asia in particular have taken steps to encourage sustainability.
Michael Walker, Head of Working Capital Finance, Asia Pacific at Finastra and Claire Thompson, Executive Vice-President, Global Trade at Mastercard, share their thoughts on how open, transparent and adaptable technology can address the growing need for sustainable products.
This article was originally published by Global Trade Review. Click here for more information.