Collaborating to innovate: Finastra and Mashreq Bank team up to rethink the future of corporate banking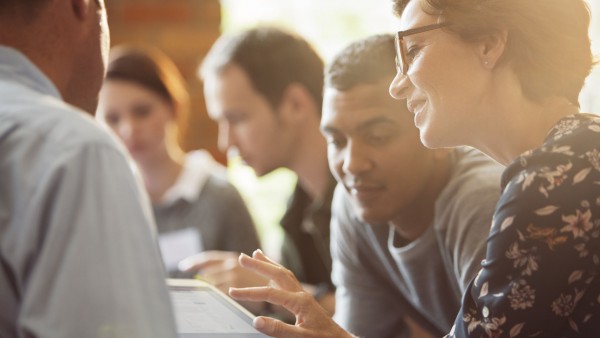 On Wednesday March 27, Finastra and Mashreq Bank, one of the UAE's leading financial institutions, will bring together the banks' key corporate customers, for a one day workshop around the future of corporate banking. Over 40 participants, including CFOs and SVPs from the telecommunications, utilities and transportation industries, as well as government bodies are expected to join the discussions.
We're incredibly excited to facilitate this high energy workshop which will encourage participants to focus on specific challenges that the corporate banking industry faces and how best to tackle them.
Corporates have evolved hugely over the past decade, and so have their needs, when it comes to banking. As technology proliferates, corporates expect banks to move more quickly to match a level of service they are used to as a retail customer. Corporates demand seamless user experiences through the transaction journey, allowing them to better connect to new technologies. Needs have evolved from simple payment and cash management services to a stream of new value-added, real-time services such as faster on-boarding, improved forecasting, lower connectivity costs, faster data delivery, and integrated bank systems with corporate enterprise resource planning and treasury management systems. The power of emerging technologies such as AI, Machine Learning, Blockchain and Digital personal assistants, which provide an opportunity for banks to enhance their corporate banking offerings, will all hold high on the agenda for this workshop.
Karim Labadi, Managing Director, Head of Global Transaction Banking at Mashreq Bank said, "Over the last decade the UAE has experienced a significant economic expansion, particularly in the technology and financial services industries. Driven by a digitally savvy market, endless innovations have seen the day, noticeably in retail banking. Our vision at Mashreq Bank is to bring these innovations into the corporate world to better serve our customers as Dubai edges towards becoming a leading trade hub. We believe that there is no better way of doing that than by generating discussions with them to co-create the future of corporate banking together. Thanks to Finastra, we are able to bring technology and financial experts together with business leaders."
It is a privilege for us to team up with Mashreq Bank on this project and lead discussions that will shape its future and that of its customers. Offerings in corporate banking have traditionally lagged behind retail, but Mashreq is a true visionary, spearheading changes in this region.
Watch this space for a write up on the outcomes of this exciting event soon.