Financial institutions
Unlock the value of deposits by accessing new indirect lending channels while retaining control over the loan origination process.
Distributors
Increase access to loan capital by integrating your lending front-end with many financial institutions.
Merchants
Enable consumers to complete a loan application in minutes, get instant approvals and receive immediate online disclosures.
Consumers
Finance big-ticket purchases at the point of sale, with the best possible lending deals.
Finastra Embedded Consumer Lending
Join a unique 'many-to-many' lending network that connects financial institutions, distributors, merchants, and their customers.
Build to Finastra once, avoiding the complexity and cost of point-to-point integrations.
Access hundreds of U.S. institutions that already use Finastra's proven lending platform.
Secure, compliant infrastructure that supports error-free loan processing and automation.
Distributors
For businesses that distribute and embed lending solutions at merchant points of sale, Finastra offers a host of advantages.
Integrate your lending front-end with many financial institutions
Reduce the operational effort required to identify and onboard banks and credit unions.
Increase access to loan capital
Connect with institutions keen to lend deposits acquired during recent quantitative easing programs. 
Take advantage of Finastra's open banking expertise
Focus on what you do best, leave the build to Finastra.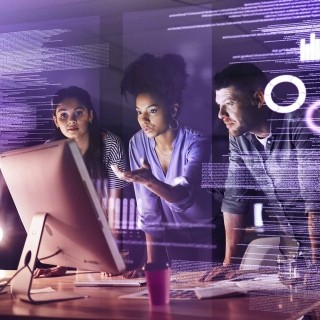 Financial Institutions
A fast route to growth for financial institutions based on the latest point of sale lending technology.
Grow and diversify your lending business
Access new indirect lending channels and enter new retail sectors: spa, home improvements, medical elective procedures, recreational vehicles, for example.
A flexible, secure, POS lending solution that automates loan origination
Retain control over risk at every step of the lending process.
Replace aging technology that blocks growth opportunities
Access to the latest lending technologies that connect you with a vast secure infrastructure for lending.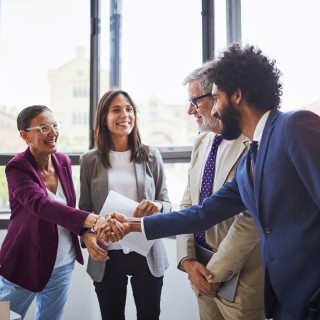 Discover how Embedded Consumer Lending is helping financial institutions and distributors grow their customer base and revenues.
Lending as a Service that connects financial institutions, distributors, merchants, and their customers.
Unlocking the value of embedded consumer lending
In this webinar, join our panel of experts from Seattle Bank, LoanStar Technologies, and Finastra to explore the benefits of embedded lending.
A beginner's guide for brands: What is embedded finance?
Our new e-book, in partnership with Fintech Talents, is designed for non-financial companies to learn about embedded finance – what it is and what benefits it can deliver.