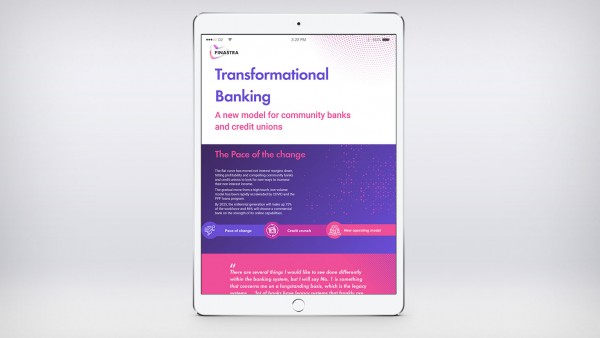 A new model for community banks and credit unions. The flat curve has moved net interest margins down,hitting profitability and compelling community banks and credit unions to look for new ways to increase their non-interest income.
The gradual move from a high-touch, low-volume model has been rapidly accelerated by COVID and the PPP loans program. By 2025, the millennial generation will make up 75% of the workforce and 86% will choose a commercial bank on the strength of its online capabilities.
Modern technology, the power of data and a platform-based ecosystem are all combined within one core solution that can integrate quickly to the next innovative product on the market, providing a digital approach that blends efficiency with first class customer experience. For community banks and credit unions to overcome the challenges and leverage the opportunities in today's fast-changing market, they must look from the bottom up. It's more important than ever to have a core solution that provides a solid foundation for innovation and scalability. This needs an open core that is not restricted by legacy technology and a vendor that is able to offer integration with products other than their own.
---
You might also be interested in