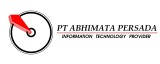 Serving customers for more than 25 years, PT Abhimata Persada has grown to be an IT company with a significant supporting role in Indonesia's banking sector. We provide end to end solutions to fit every specific need of the banking industry, from advisory services to the role of implementer.
Our highly qualified staff are trained continuously in the application of our quality systems. This ensures consistency of quality across all client projects while allowing for the flexibility required for the wide variety of projects we undertake.
PT Abhimata Persada's customers include Central Bank of Indonesia, Bank Central Asia (BCA), Bank Mandiri, Bank Negara Indonesia, Bank Permata, Commonwealth Bank, JTrust, Bank DKI, and many more.
Find more at www.ptap.co.id