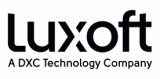 About DXC Technology
DXC Technology (NYSE: DXC) helps global companies run their mission-critical systems and operations while modernizing IT, optimizing data architectures, and ensuring security and scalability across public, private and hybrid clouds. With decades of driving innovation, the world's largest companies trust DXC to deploy our enterprise technology stack to deliver new levels of performance, competitiveness and customer experiences. Learn more about the DXC story and our focus on people, customers and operational execution at www.dxc.technology.
About Luxoft
Luxoft, a DXC Technology Company (NYSE: DXC), is a digital strategy and software engineering firm providing bespoke technology solutions that drive business change for customers the world over. Luxoft uses technology to enable business transformation, enhance customer experiences, and boost operational efficiency through its strategy, consulting, and engineering services. Luxoft combines a unique blend of engineering excellence and deep industry expertise, specializing in automotive, financial services, travel and hospitality, healthcare, life sciences, media and telecommunications. For more information, please visit www.luxoft.com.