US Payments Business Forum
---
VENUE
19999 West Country Club Drive
Aventura, FL 33180 United States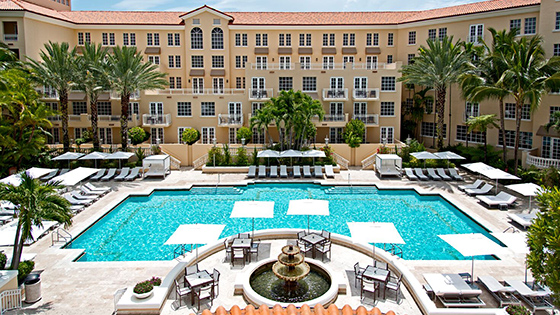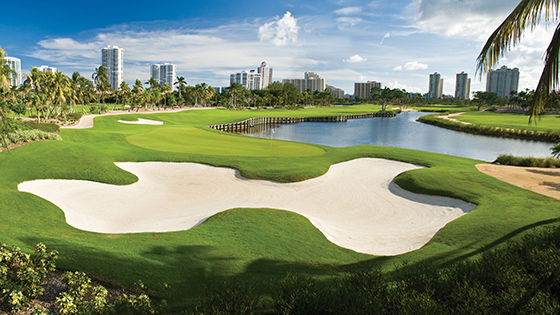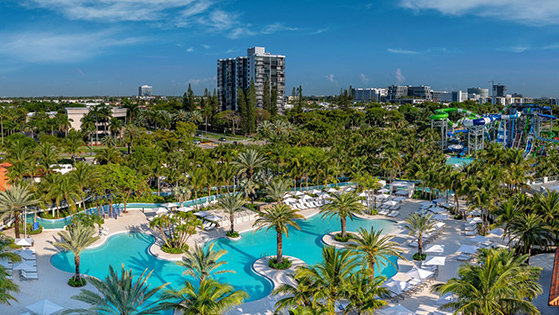 Join us for the Finastra US Payments Business Forum, October 17- 18, 2019 at the JW Marriott Miami Turnberry Resort and Spa in Florida!
Thursday, October 17: gain insights from senior leaders as you think about your own digital transformation journey, learn about latest trends impacting the industry, and connect with peers
Friday, October 18: in-depth user sessions about our latest releases, best practices, strategic initiatives and innovations for US Payments and Fusion Cash Management
Access the preliminary agenda here.
Over the coming weeks we will provide detailed session overviews as well as our dynamic speaker lineup.
This complimentary event has limited space. Register now to save your seat!
For any questions about the event please contact Mihail Duta at Mihail.Duta@finastra.com.
Air & Hotel
Each attendee is responsible for arranging his or her own flights and hotel reservation for the event.
Florida Airports
Fort Lauderdale Airport (FLL)- 13 miles (30-35 mins by taxi)
Miami International Airport (MIA)- 20 miles (40-45 mins by taxi)
Be sure to follow the below guideline when arranging flights:
Departure from Florida - After 5:30 pm on Friday, October 18
Hotel Booking
A room rate of $259 has been negotiated under "Finastra Regional Bank Business Forum".
Please book your room using the link below to get the discounted rate. If you plan to arrive in advance of the event or stay additional nights, the room rate will be extended.
---
Agenda
OCTOBER 17, 2019 – DAY ONE
Focus on the key trends in digital banking including real time payments, artificial intelligence, cloud-based services and open banking.
Breakfast and Registration

8:00 - 8:30 am

Plenary Sessions

  

Welcome Address

8:30 - 8:45 am

Industry Update
Critical issues in the US Market

8:45 - 9:15 am

Finastra News
Innovation at Finastra
Platformification and API Banking

9:15 - 10:00 am

Panel Presentation
The Future of Banking is Instant, Open, and Everywhere and is in the Cloud
How open banking is shaping the industry

10:00 -10:45 am

Morning Break

10:45 - 11:00 am

The Collaboration Model
Can a platform approach foster greater collaboration?

11:00 - 11:45 am

Panel Presentation
Digital Transformation Across Payments
Navigating the growing ecosystem

11:45 am - 12:30 pm

Lunch Break

12:30 - 1:30 pm

Securing Faster Payments – Silvergate Bank Case Study
Learn how Silvergate Bank is detecting fraud in real-time on incoming & outgoing wire transactions using Guardian Analytics Machine Learning & Behavioral Analytics and Finastra TotalPayments

1:30 - 2:15 pm

Introducing Fusion Cash Management

2:15 - 3:00 pm

Immediate Payments
Real-Time Payments: Hear from the Clearing House on how you can seize the opportunity by leveraging RTP rail.

3:00 - 3:45 pm

Afternoon Break

3:45 - 4:00 pm

U.S. Payments: State of the Nation
Hear an update on the U.S. Payments Business at Finastra and meet with members of the team.

4:00 - 4:45 pm

Fusion PAYplus User Group
User group meeting for Fusion PAYplus customers only

Best Practices in ACH
Upcoming regulatory changes

4:45 - 5:30 pm

Day One Wrap Up

5:30 pm

Networking Reception

6:00 - 8:00 pm
OCTOBER 18, 2019 – DAY TWO
In-depth sessions about our latest releases, best practices, strategic initiatives and innovations for US Payments and Fusion Cash Management
Breakfast and Registration

8:00 - 8:30 am

Plenary Sessions

  

Opening Remarks

8:30 - 8:45 am

A View From the Fed
A representative from Federal Reserve Bank will provide an update regarding ISO 20022 migration as well as the newly announced FEDNow immediate payment rail

8:45 - 9:30 am

Due Diligence
Finastra Risk Management and Client Due Diligence

9:30 - 10:00 am

Morning Break

10:00 - 10:15 am

Breakout Sessions
Sessions run concurrently on 3 tracks

  

Payments
User Group
Knowledge Share

ACH
User Group

Financial Messaging
Total Messaging Update

10:15 - 11:00 am

Payments
Solution Overview

ACH
Roadmap The Product Vision

Financial Messaging
Total Screening Update

11:00 am - 12:00 pm

Lunch

12:00 - 1:00 pm

Payments
Roadmap

ACH
Knowledge Share

   

1:00 - 2:00 pm

Payments
Best Practices

ACH
OrigNET Overview and Update

GPP Implementation Session

2:00 - 3:00 pm