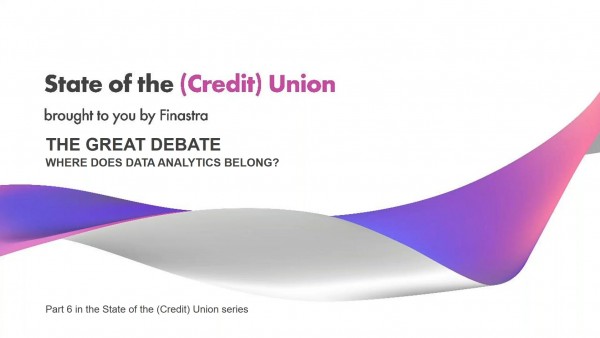 For credit unions, day-to-day business comes with many responsibilities, challenges and opportunities. State of the (Credit) Union is a series of round table discussions led by credit union leaders, for credit union leaders, and hosted by Finastra to help credit unions meet all of these head-on. Each session covers one topic that allows you and your team to hear from peers about the latest trends in the industry. You will walk away with ideas, insights, and perhaps even new acquaintances to learn from and work with.
In the credit union industry, there is a heavy and unhealthy dependence on sending data to third-party vendors for analysis. The major concerns with this model are security and data ownership. Member data is priceless and your members trust you to keep it safe, so a breach can be devastating to business and reputation. Should credit unions build a department for data analysis that enables them to run the business and create new opportunities, or continue to outsource it to another company?
Listen as panelists David McElroy, Data Architecture Supervisor at Dupaco Community Credit Union and Greg Caine, Business Development Lead at Finastra, discuss how data should be handled, where it should be kept, and how using it properly helps build business.
 
---
You might also be interested in