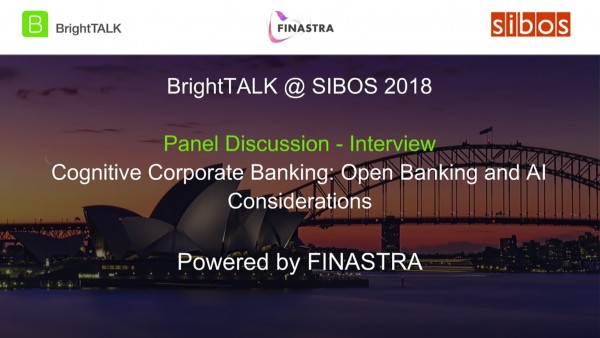 The notion of a 'cognitive' corporate bank would have been a giant leap a decade ago. Today, the use of artificial intelligence (AI), machine learning and predictive analytics is accelerating in corporate banking.
What does a cognitive corporate bank look like?
How can open banking APIs support the application of AI at the optimal points in the client lifecycle and enable bankers to focus less on admin and more on value-added services?
To what extent does the cognitive bank need to be 'open' and how can this shift help banks move from selling commoditized products, to service promises?
This panel will explore how AI and open banking can work together to improve customer journeys, reduce inefficiencies and risk, and drive revenue growth - and what banks have to do to get there.
Anton Ruddenklau,Global Co-Leader of Fintech & Head of Digital and Innovation, Financial Services, UK, KPMG
Tim Tyler, Master Solution Architect - Corporate and Retail Banking, Finastra
Patty Hines, Senior Analyst, Corporate Banking, Celent
Thomas Nielsen, Chief Digital Officer - Global Transaction Banking, Deutsche Bank