BrightTALK @ Sibos 2018: [Panel] Bank Strategies to Exploit Data and Platforms in the Open API Economy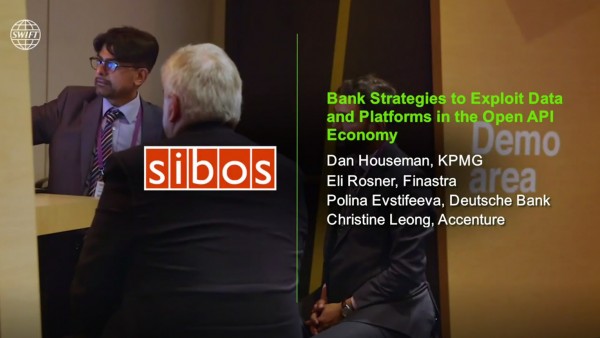 Financial institutions are readying themselves for the open banking revolution but what is the potential power of platforms and how can banks manoeuvre these new channels and data sources for innovation?
Cloud and API technologies offer an immense opportunity to create a reliable, scalable global platform for the financial community - data privacy, security, and operational transparency are dealt with.
Are shared infrastructure, consistent APIs and on-demand scaling the key to rapid global adoption of financial services at a reduced cost?
Can the community afford to wait for a giant infrastructure to take a lead?
Can Quantum computing become affordable only as a shared infrastructure under cloud?
Dan Houseman, Head of KPMG's Australian Payments Advisory practice
Eli Rosner, Chief Product and Technology Officer, Finastra
Polina Evstifeeva, Head of Regulatory Strategy - Chief Digital Office, Global Transaction Banking, Deutsche Bank
Christine Leong, MD Security, Accenture