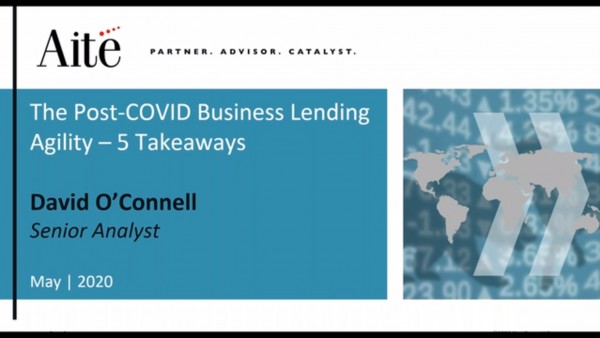 Smart lending organizations are already learning from the Paycheck Protection Program (PPP). PPP and its large-business counterpart, the Main Street Lending Program, both demand participants to be agile and hone new skills. We have seen rapid new product introductions, resilience to ambiguity, and the ability to change products significantly after their introduction—while in the process of onboarding. Watch this on-demand webinar as we discussed:
PPP lessons learned
New skills lending institutions acquired
How these skills can strengthen your organization's new steady-state post COVID-19
Rather than being discarded as one-time improvisations, these new skills are likely to be implemented as business as usual. Fill out the form to watch now.
---
You might also be interested in