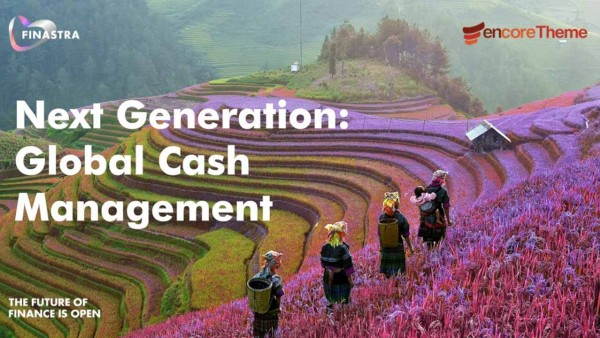 When we think of the most dramatic events of the last two decades - from the financial collapse in 2007/8, trade wars, to Brexit and currently pandemics - every crisis cycle we go through, whether driven by financial turbulence, economic uncertainty or the emergence of more novel threats, strengthens the case for open ecosystems - making the relevance of technological solutions even more relevant.
However, are banks ready to adapt to the changing global corporate banking landscape?
As we move beyond the immediate crisis of COVID-19, what will the reshaped landscape for corporate banking and cash management look like? What emerging needs and demands from corporate treasurers will banks have to meet, and how can they position themselves to harness and monetize customer-focused innovation, not just from across their business but across the entire industry ecosystem?
Join our industry experts: Richard Andrade, Solutions Consultant, Finastra and Kanthimathinathan .R.K, CEO, Encore Theme; will uncover and navigate the intricacies of:
The changing nature of corporate treasurer priorities
Implications of COVID on the corporate banking ecosystem
The time is now: think of the future
Leveraging financial platforms to stay relevant for tomorrow
Tim Tyler, Senior Industry Principal, Corporate Banking, Finastra, will lead our panel of experts as they navigate the strategic outlook on corporate banking priorities, how to align them to your overall strategic horizon and what the future of banking might look like.