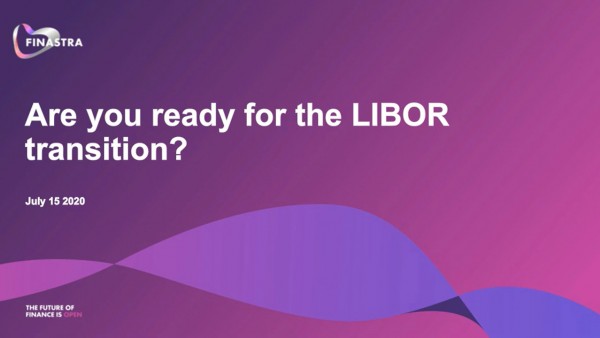 Are you ready for the LIBOR transition in Taiwan?
Do you know how the transition from LIBOR will impact your business?
What is considered best practice in conducting the changeover?
Do you have a defined strategy in place?
 
The London Interbank Offered Rate (LIBOR) is being phased out by the close of 2021. Taiwanese banks hold the second highest value of LIBOR-based loans in Asia Pacific, circa $19.2 billion of dollar loans* that mature beyond this date. This is behind China but ahead of Japan.
We will cover the following topics during the one-hour webinar, with a Q&A session at the end.
LIBOR Transition Approaches to Adopt for Taiwanese Banks
What is LIBOR transition and how does it affect your business
LIBOR transition background in brief and latest progress update
Impact on financial institutions in Taiwan
Suggested approaches to adopt - the 8 phases of the LIBOR transition project
Implications for Treasury functions
What's changing for the treasury function
Overview of the Risk-Free Rate (RFR)
Insights into RFR instruments and curve construction
What you need to do to prepare for the transition
Understand the fallback for cash and derivatives markets
Best practice in portfolio simulation & migration
The Material Impact on the Lending sector
What's changing for the lending sector
Identify the challenges and impact of the transition
Considerations around operational LIBOR rate processing
How can you assess whether your current systems will be able to support the transition
Examples of transition paths for your lending operations
What key challenges should I be thinking about
How to leverage technology through the transition to support optimal loan servicing
---
You might also be interested in