FusionONE is an incredible opportunity to join the Open Banking revolution with Finastra and its partners. As one of the largest Fintechs in the world, our ecosystem of financial institutions, Fintechs, technology partners, SI partners, and academia partners is unparalleled.
We have a limited number of partnership packages remaining for FusionONE along with some affiliate opportunities.
For further information contact: Nathalie Aspinall or Tina Malcolm
Platinum Partner

Accenture is a leading global professional services company, providing a broad range of services and solutions in strategy, consulting, digital, technology and operations. Combining unmatched experience and specialized skills across more than 40 industries and all business functions – underpinned by the world's largest delivery network – Accenture works at the intersection of business and technology to help clients improve their performance and create sustainable value for their stakeholders. With 459,000 people serving clients in more than 120 countries, Accenture drives innovation to improve the way the world works and lives. www.accenture.com
---
Silver Partner

Infosys is a global leader in next-generation digital services and consulting. We enable clients in 45 countries to navigate their digital transformation. With over three decades of experience in managing the systems and workings of global enterprises, we expertly steer our clients through their digital journey. We do it by enabling the enterprise with an AI-powered core that helps prioritize the execution of change. We also empower the business with agile digital at scale to deliver unprecedented levels of performance and customer delight. Our always-on learning agenda drives their continuous improvement through building and transferring digital skills, expertise, and ideas from our innovation ecosystem.
Visit www.infosys.com to see how Infosys (NYSE: INFY) can help your enterprise navigate your next.
---
Bronze Partners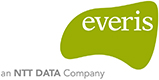 everis is an NTT DATA Company, dedicated to consulting, advisory and outsourcing in all sectors, with a turnover of 1.17 billion Euro in the last financial year. We are a large family with 23,000 professionals across Europe, USA and Latin America. In 2014 everis joined to the NTT DATA Group, the sixth-largest IT services company in the world with 100,000 professionals and with offices in Asia-Pacific, the Middle East, Europe, Latin America and North America.
Above all, everis believes in its people, their ongoing development and their talent. We are firmly committed to talent and our main goal is to nurture high performing professionals by creating an environment of responsible freedom. www.everis.com

ITC Infotech, a global IT services company, is a fully owned subsidiary of ITC Ltd. - a US$8 billion diversified conglomerate. ITC Infotech has established itself as a key player in the offshoring arena with the unique advantage of having both domain expertise and astute business proficiency. We engineer business solutions that address our customers' pain areas and couple this skill with robust offshore delivery capability and quality process maturity. www.itcinfotech.com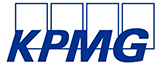 Through helping other organizations mitigate risks and grasp opportunities, we can drive positive, sustainable change for clients, our people and society at large.
KPMG member firms operate in 153 countries, collectively employing more than 207,000 people, serving the needs of business, governments, public-sector agencies, not-for-profits and through member firms' audit and assurance practices, the capital markets. KPMG is committed to quality and service excellence in all that we do, bringing our best to clients and earning the public's trust through our actions and behaviours both professionally and personally.
We lead with a commitment to quality and consistency across our global network, bringing a passion for client success and a purpose to serve and improve the communities in which member firms operate. In a world where rapid change and unprecedented disruption are the new normal, we inspire confidence and empower change in all we do. home.kpmg.com
---
Media Partners

Finextra Research is the world's leading specialist financial technology (fintech) news and information source. Finextra offers over 100,000 fintech news, features and TV content items to visitors to www.finextra.com.
Founded in 1999, Finextra Research covers all aspects of financial technology innovation and operation involving banks, institutions and vendor organizations within the wholesale and retail banking, payments and cards sectors worldwide.
Finextra's unique global community consists of over 30,000 fintech professionals working inside banks and financial institutions, specialist fintech application and service providers, consulting organizations and mainstream technology providers. The Finextra community actively participates in posting their opinions and comments on the evolution of fintech. In addition, community members contribute information and data to Finextra surveys and reports.

Fintech Finance works with prominent executives in the industry to provide key decision-makers globally within the foremost financial services organizations with consistent and accurate intelligence on emerging trends, breakthrough technologies and stimulating developments, helping them to make informed decisions. At Fintech Finance, we produce monthly video episodes looking at range of topics within financial services, as well as attending some of the most prominent events within the sector. www.Fintech.Finance

Reuters are an international news organization that transmits news in English, French, German, Italian, Spanish, Portuguese, Russian, Urdu, Arabic, Japanese, Korean, and Chinese. Since 1850, Reuters have experiments, invented and created content and news solutions to become the world's leading news agency. Reuters provide award-winning coverage of the day's most important topics, such as business, finance, politics, sports, entertainment, technology, health, environment and more. www.reuters.com