Security? Privacy? Migration? Understand how to leverage cloud technology to remain competitive and relevant in today's market.
Discover how to leverage cloud-based technologies and what it means for customers, members and staff. Get more insight on the key advantages delivered by the Cloud for data security, speed and agility. Find out how you can generate operational costs saving.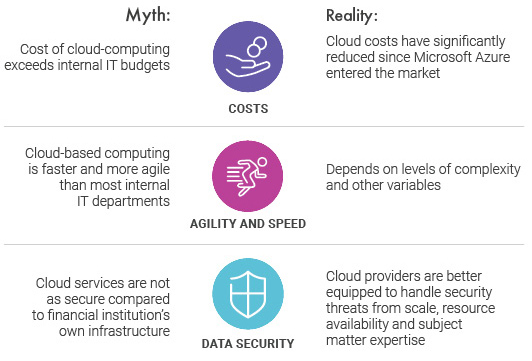 Leverage flexible and scalable technology that shapes to market conditions and changing user requirements to effectively compete with large banks and technology disruptors to grow and transform.

Listen to industry leaders including Microsoft, Cornerstone Advisory, and Finastra as we discuss the reality of costs, resources, security and speed of the Cloud.

The Inevitable Journey to the Cloud – PART 2
COMING SOON

The Inevitable Journey to the Cloud – PART 3
COMING SOON
With North American headquarters based in Lake Mary, Florida, Finastra has a solid and deep presence in community markets.
Our clients in the region benefit from dedicated employees located across the country to provide community banks and credit unions with innovative, proven financial software solutions. The region's 4,200+ clients can be found far and wide, from Key West, Florida to Hobbs, New Mexico; Willards, Maryland to Honolulu, Hawaii; Fremont, Ohio to Fort Collins, Colorado; and everywhere in between.
Do you want to know more about our solutions?